Wishes of 15th August, Happy
Independence Day (Swatantrata Diwas ni Shubhkamnao)
14 August 2023

Liberty Career Acade

0

COMMENTS
Independence Day of India, also known as "Swatantrata Diwas," is celebrated annually on August 15th. It commemorates the day in 1947 when India gained independence from British colonial rule after a long and arduous struggle for freedom.
Key events on Independence Day:
---
1. **Flag Hoisting:** The most iconic aspect of Independence Day celebrations is the hoisting of the Indian national flag, also known as the tricolor, which consists of three horizontal stripes: saffron (top), white (middle), and green (bottom). The flag is hoisted by the Prime Minister of India at the Red Fort in Delhi, followed by the singing of the national anthem.
2. **Parades and Cultural Programs:** In addition to the flag hoisting ceremony, parades, cultural programs, and patriotic performances take place across the country. Various government organizations, schools, and community groups organize events to celebrate the spirit of independence.
3. **Prime Minister's Address:** The Prime Minister of India addresses the nation from the Red Fort on this day. The speech typically highlights the achievements of the country, outlines the government's plans for the future, and reflects on the significance of independence.
4. **Tribute to Freedom Fighters:** Independence Day is an opportunity to pay tribute to the countless freedom fighters and leaders who played a pivotal role in India's struggle for independence. Many events and ceremonies are organized to honor their sacrifices and contributions.
5. **Fireworks and Decorations:** Cities and towns across India are adorned with decorations in the national colors, and fireworks displays light up the night sky as a symbol of celebration.
6. **Flag Hoisting in Schools and Communities:** Apart from the official ceremony in Delhi, flag hoisting is also carried out in schools, colleges, and community centers across the country. This practice instills a sense of patriotism and unity among citizens.
7. **Cultural Significance:** Independence Day is not only a celebration of political freedom but also a celebration of India's diverse culture, heritage, and unity in diversity.
India has achieved significant progress in various fields over the past 70 years since gaining independence in 1947. Here are some of the notable achievements:
Economic Growth: India has emerged as one of the world's fastest-growing major economies, with a GDP growth rate that has consistently remained in the positive range. It has become a hub for information technology (IT), services, and outsourcing industries.
Space Program: India's space agency, ISRO, has achieved remarkable milestones, including successful satellite launches, interplanetary missions (like Mars Orbiter Mission), and advancements in satellite technology.
Nuclear Power: India has developed a robust nuclear power program, with multiple nuclear reactors generating electricity and advancements in nuclear technology.
Healthcare: India has made significant strides in healthcare, including eradication of diseases like polio, reduction in infant mortality rates, and advancements in medical research and healthcare infrastructure.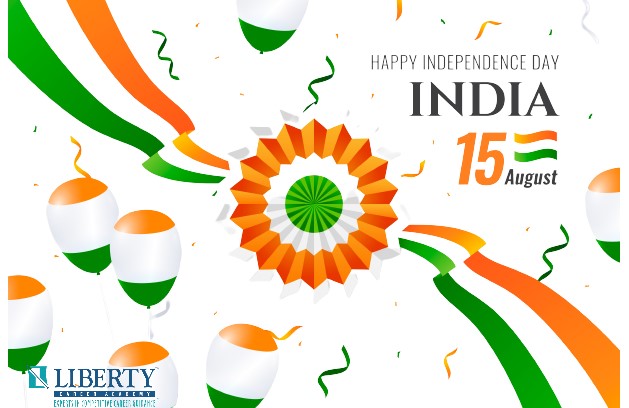 Education:
The country has expanded its education system, with increased enrollment rates in primary and secondary education. It's also home to prestigious institutions like the Indian Institutes of Technology (IITs) and Indian Institutes of Management (IIMs).
Agriculture:
Despite challenges, India has become self-sufficient in food production through the Green Revolution, ensuring food security for its large population.
Pharmaceutical Industry:
India is a global leader in the production of generic drugs and vaccines, providing affordable healthcare solutions worldwide.
Cultural Contributions:
Indian art, music, literature, and film industries have made significant contributions globally, with Bollywood being one of the largest film industries in the world.
Social Progress:
India has made strides in social development, including improvements in gender equality, access to sanitation and clean water, and poverty reduction.
Democracy:
India's vibrant democracy has remained strong over the years, with regular elections, peaceful transitions of power, and protection of fundamental rights.
Telecommunications:
India has witnessed a digital revolution, with a rapid expansion of telecommunications networks and widespread mobile phone access.
Sports:
Indian athletes have excelled on the international stage, with notable achievements in cricket, field hockey, badminton, wrestling, and more.
Infrastructure:
The country has invested in the development of infrastructure, including highways, railways, airports, and urban development projects.
Green Initiatives:
India has made efforts to address environmental challenges through initiatives like the International Solar Alliance, promoting renewable energy adoption.
Defence:
India has developed indigenous defense technologies, including aircraft, missiles, and naval vessels, enhancing its defense capabilities.
These achievements reflect India's journey since independence, but it's important to note that the country also faces challenges such as poverty, inequality, environmental concerns, and regional conflicts. While progress has been made, there is ongoing work to address these issues and continue the nation's development.