Perfect and Useful Information About JEE
---
Joint Entrance Examination (JEE) is an engineering entrance examination conducted for admission to various engineering colleges in India and regarded internationally as one of the most challenging undergraduate admission tests. It is constituted by two different examinations - JEE Main and the JEE Advanced.
The Joint Seat Allocation Authority (JoSAA) conducts the joint admission process for a total of 23 Indian Institute of Technology campuses, 32 National Institute of Technology campuses, 18 Indian Institute of Information Technology campuses, Indian School of Mines and 19 other Government funded Technical Institutes (GFTIs) based on the rank obtained by a student in JEE Mains and JEE Advanced.
Joint Entrance Examination (Main) is an all India common engineering entrance examination conducted by the National Testing Agency (NTA), formerly conducted by Central Board of Secondary Education (CBSE) for admission to undergraduate programmes BE, B.Tech, B.Arch at NITs, IIITs, other centrally funded technical institutions, institutions funded by several participating State Governments, and several other institutions.
Exam Name :- Joint Entrance Examination (Main)
Also Known As :- NTA JEE Main
Exam Category :- Undergraduate
Exam Level :- National
Exam Mode :- Online (Computer based test)
Conducted by :- National Testing Agency (NTA)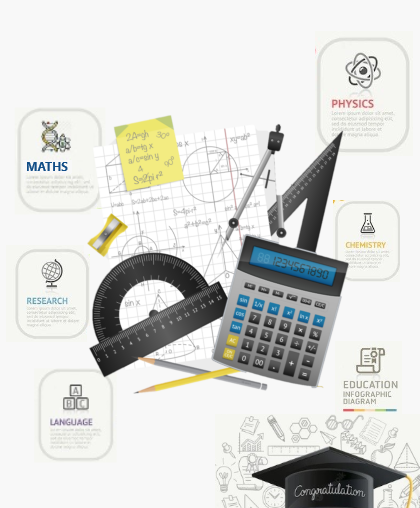 Few Educational and Important Qualifications requirements for doing the JEE Course:
Standard 10th Pass (Min.)
Important Websites for more information about JEE:
---
You can get complete information about admission for JEE Exam by using these (govt link), along with Entrance Test for JEE, JEE Exam Result (govt link) and Solution to your Queries Related to JEE (govt link).
Joint Entrance Examination (UG)
(a) https://jeemain.nta.nic.in/
JOINT ENTRANCE EXAMINATION
(b) https://ntaresults.nic.in/resultservices/JEEMAIN-auth-22
Medical Counseling Committee (MCC) - ALLOTMENT PROCESS - COUNSELING
(c) https://mcc.nic.in/UGCounselling/Home/ContactUs
JEE Main
---
First challenging exam and only those students who prove their mettle calibea in this examination are allowed to appear for JEE (Advanced)-the next stage.
---
Gateway for Engineering aspirants to 31 NIT's, 20 GFTI's,IIIT's and other centrally funded technical institutions.
---
Single choice objective paper (MCQ) containing 90 questions. with equal weightage given to Physics, Chemistry and Mathematics.
---
For correct question +4 marks, Incorrect (-1).
---
Duration of the paper is 3 hours. Test is conducted Online.
JEE Advanced
---
Second stage of entrance test for admissions to IIT's & IISC Only top 20% successful candidates of JEE Main are eligible
---
Conducted by the seven zonal Ills-IIT Bombay, IIT Delhi, IIT Guwahati, IIT Kanpur,IITKharagpur,IIT Madras and IIT Roorkee.
---
Two objective Online papers, each of three hours duration with equal weightage to Physics, Chemistry & Mathematics
---
---
---
The candidates must have 75% (aggregate boards percentage) or should be in top 20 percentile of the respective board (whichever is lower)
---
Most Relevant(Admission, Result, Colleges) Information about JEE: Please refer these below pages - or click CALL : 97277 66766
---
Our Timing: 9:30 AM to 7:00 PM (Mon-Sat)
Email Us: mail@libertygroup.in
Std 11-12 JEE Students |
Subjects Material.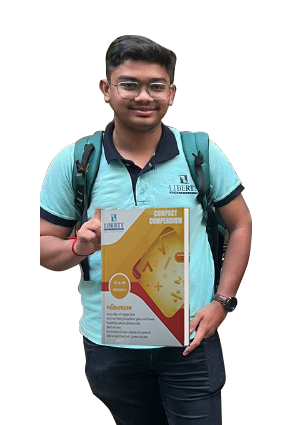 MATHS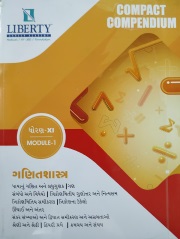 Std. 11-12 | Module 1 to 6
CHEMISTRY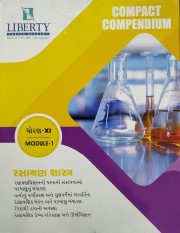 Std. 11-12 | Module 1 to 6
PHYSICS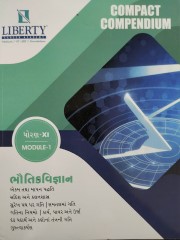 Std. 11-12 | Module 1 to 6