We're building the success stories
The education process of a student is like a wet clay mud on the rotating cart wheel; the manner in which educational institutes will shape children will symbolize their learning, career graph and success story. The need to make students chief cook and bottle washer was fulfilled by ShriJagdishbhai Patel, a thinker and a guru serving the "Liberty Group" where careers of hundreds of students take optimal shape persistently.
1960
Year we were founded
70+
In Centers - Active Faculties
3000+
Students in our Batches
13
Centers of Liberty Career Academy
OUR APPROACH
Results oriented
Building the path of learned and noble thoughts since 1992, Liberty Career Academy is working to endow students with the knowledge that will make them the future IAS, IPS, IFS, IRS, Dy.SP, Deputy Collector, PSI, Bank Officers, etc. The oil of flair and penchant keeps the academy flaming along with spreading the luminosity of more than 30 experienced gurus.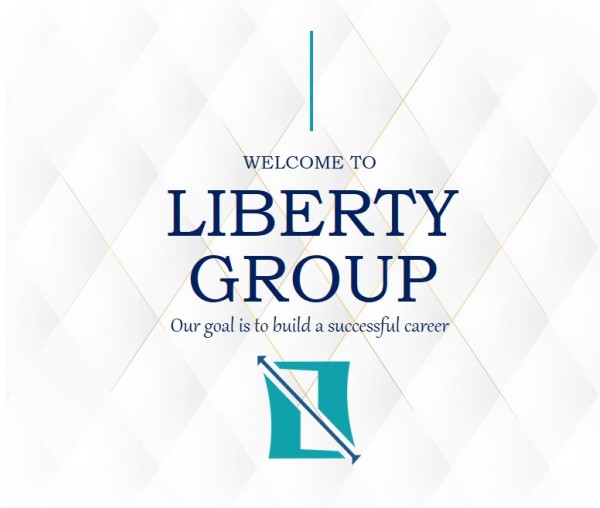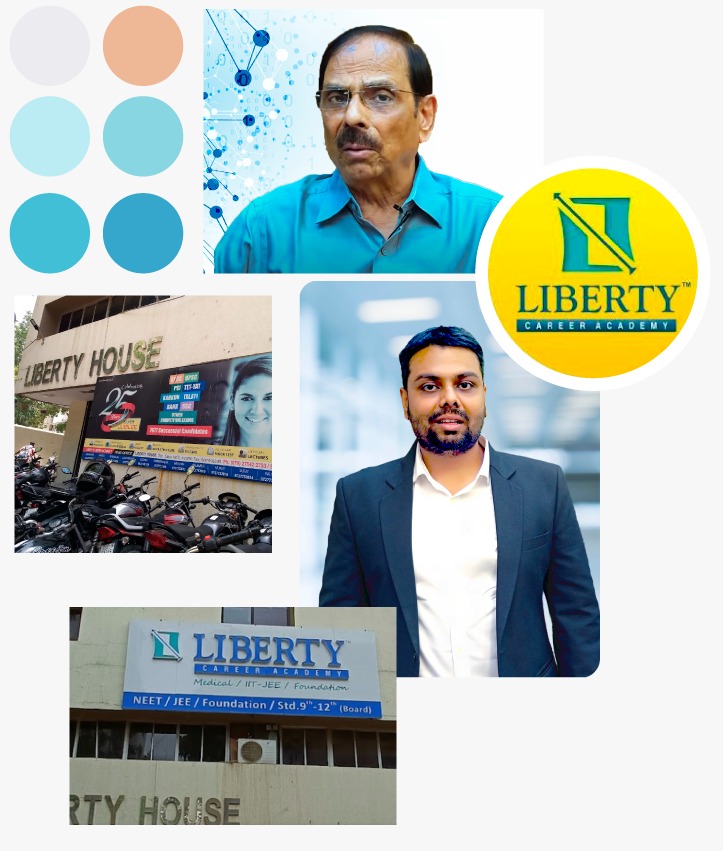 Moreover, to open the door of the
world for students
the Academy provides comprehensive study material and conducts more than 50 knowledge seminars every year to make learning endless. It is the only academy, which imparts same level of quality education across 19 cities of Gujarat through Video Conference Technology. Academy imparts direction & coaching for a plethora of competitive exams like GPSC, UPSC, Bank, Staff Selection Commission, Railways, BSNL, etc. and has a record of nourishing 8200+ successful candidates in their career.
Excellence is the motto and to achieve it students are given state-of-art amenities like audio-visual classrooms, library, wide-ranging study material prepared by "Liberty Publications" – an Education Publishing House of Liberty Group, established to provide one stop solution for comprehensive material prepared by the most experienced writers.
Liberty has always believed in walking with time in adopting the latest technology to serve the aspiring candidates. So first it launched live telecast of its lectures of expert faculties through video conference facility. As the social media influence increased in the society and the young minds we too explored it. Excluding video conference technology have sharpen our edge by being viral on social media, Where too thousands of students are attending free live lectures on various social media platforms. With the mobile invention and its penetration in the state, making our lectures and other content more easily accessible we have launched the mobile app Live Coaching App.
Liberty Career Academy, thus, is moving ahead since 1992 in the vicinity of Saraswati with the motive to fulfill the dreams that can change the world and enable the "genius" seed to grow in every aspirant.
Liberty Group is not only the Knowledge Provider but also Knowledge Maker through its publishing house which publishes more then 300 titles compiled by veteran authors across state along with a weekly newspaper "Liberty Career News" especially for job seekers and a General Knowledge monthly magazine "Latest facts in General Knowledge".
The Academy is just one root of the liberty group guiding the upcoming generation in their career. Liberty Book Depot and Liberty Publications are also part of the group that makes a strong base together by ensuring students with ideal study material.
Experienced faculties with innovative way of teaching and their hard work, conducting online examinations, mock test and unit test for self assessment and an education publication house to provide comprehensive study material, are the steps taken by Liberty Group to achieve the vision of providing aspirants with the best competitive career guidance.
Liberty will not only intensify candidate knowledge but also aid to boost their confidence level and edify them in a manner that They are equipped to face the real world challenges as well.
Liberty is the light house that will guide candidate to achieve their goal in competitive exams.
"The rotating cart wheel of education will shape the wet clay of our student's career to the best, excellence will be their practice and giving best to the society will be their attitude. We will educate them to earn liberty, not life; the rest will be their success story for your inspiration."