2023-24 GPSC Prelim
Exam Date Change
03 November 2023

Liberty Career Acade

0

COMMENTS
GPSC Prelim Exam Date Change (Advertisement No. : 47/2023-24)
An important news regarding GPSC Exam 2023-24,
Those students/candidates who are preparing for GPSC examination should pay special attention as per the government notice published on 1-11-2023, the date of GPSC examination to be held on 3rd of December has been changed.
Instead of December 3, 2023, GPSC Prelims Exam will now be held on January 7, 2024.
The students/candidates are specially requested to carefully read and understand the copy of notice given here.
Students don't need to worry at all, only the exam date is changed. In the time given by the change in date, it would be appropriate to increase reading in important subjects and plan time for revision.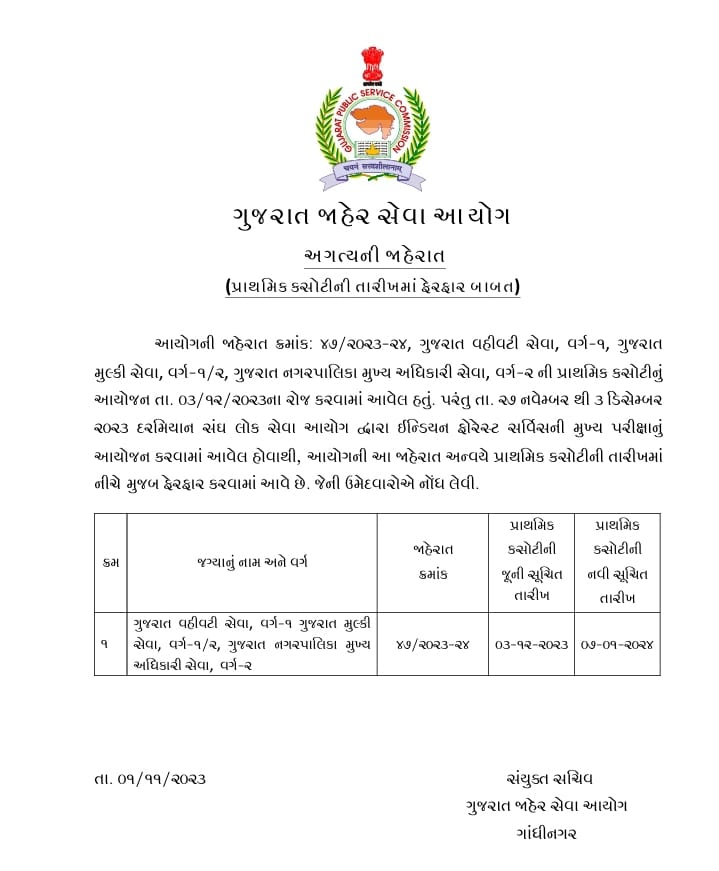 ---
---
Our Timing: 9:30 AM to 7:00 PM (Mon-Sat)
Email Us: mail@libertygroup.in
---