Standard 8 to 12 Coaching
Admission Specialize in NEET & JEE
11 January 2023

Liberty Career Acade

0

COMMENTS
Confirm your Admission in 2023 at the Liberty Career Academy center, a fresh start for the future of new students.
Liberty's NEET JEE 2022-2023 Year
_____________
The academic session of 2022-2023 has been very fruitful with diligent students and excellent teachers. All the students who are studying in this semester have progressed in their studies by staying with the teachers and the institute which is highly commendable. A good teacher and a diligent student can make the future of education better.
The faculty at every center of Liberty Ahmedabad is one of the best, their lectures are never empty and there is almost no delay in the lecture time. Due to which the students' time was not spoiled and parents did not have to worry about their children or wasted time.
LIBERTY'S 2022 TOPPER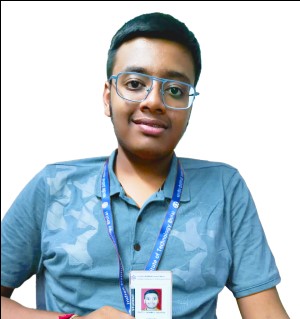 Janmay Patel
IIT Bhilai
Computer Engineer
After the coaching of the students has started, the test is being taken from time to time. So that how much the student's hard work is in the ongoing education and the student's study preparation can be verified and the teacher can pay more attention. The teacher has been giving more careful coaching to a student who is weak in studies.
Every center of Liberty in Ahmedabad is located in a residential area, which is absolutely safe for students. Liberty has been changing its teaching methods with time such as online education, digital board, projector education, along with biometric entry and CCTV cameras for security.
Liberty Career Academy occupies a prominent position in the education world, addressing every concern of students regarding careers at Liberty. For which Liberty strengthens the learning foundation of the student right from class 8 onwards. After class 10, in classes like science of class 11 and class 12 through the coaching of Liberty, students of NEET and JEE have cleared the exam with good marks and got admission in IIT and good medical colleges in medical and engineering field.
Most Relevant(Admission, Result, Colleges) Information: click CALL : 97277 66766