JEE
ONE YEAR COURSE
Regular Classroom Program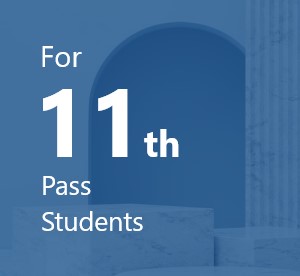 ---
PROGRAM FOCUS AND OBJECTIVE
This program is meant for the students who have cleared class XI exams and entered class XII and aspires to clear Engineering Competitive exams like JEE. The program aims at laying down the fundamentals of Engineering Entrance Examinations, besides making the Board preparation more conceptual and comprehensive.
This is accomplished through motivating the students in regard to learning tools, mastering concepts, critical thinking and problem solving within the specified time limit.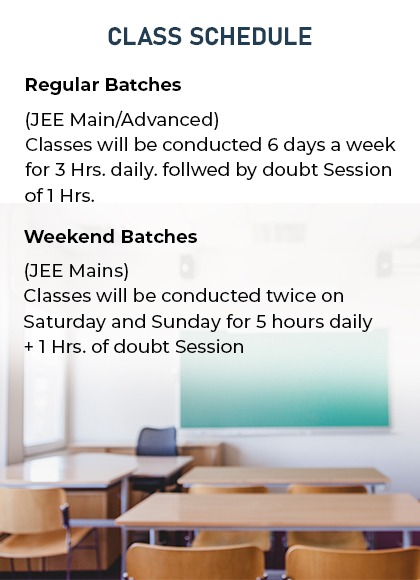 Course Structure
Single Session
One Year
JEE 1 Year Course Structure
This course covers the entire IIT-JEE syllabus of class XII. Important topics relevant to the preparation of JEE syllabus from class XI are also covered. Graded levels of home assignments containing problems of different difficulty levels are given on each topic to improve upon the knowledge acquired through classroom learning.
Regular tests on different patterns are conducted and discussed thoroughly to ensure the students understanding and application ability of concepts.
---
Most Relevant(Admission, Result, Colleges) Information about JEE: Please refer these pages -CALL : 97277 66766
---
Our Timing: 9:30 AM to 7:00 PM (Mon-Sat)
Email Us: mail@libertygroup.in
Std 11-12 JEE Students |
Subjects Material.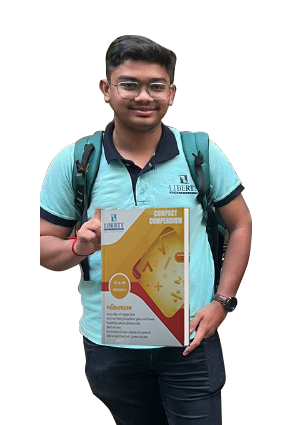 MATHS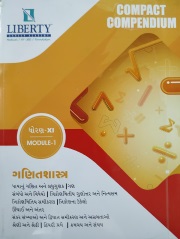 Std. 11-12 | Module 1 to 6
CHEMISTRY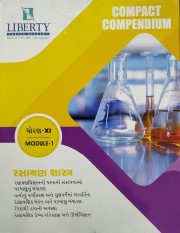 Std. 11-12 | Module 1 to 6
PHYSICS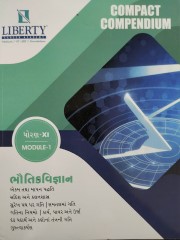 Std. 11-12 | Module 1 to 6